When you spend $25 or more at Hollywood Markets*, check your receipt to see how much on gas you can save at Speedway! Hollywood Markets Fuel Rewards are redeemable at any Speedway location in Michigan to a maximum of 20 gallons.
Have more questions? A Hollywood Markets cashier will be happy to help!
Note: You must present your receipt with the fuel rewards to a Speedway clerk before you begin fueling.
*At this time, we are unable to offer these program rewards for online shopping.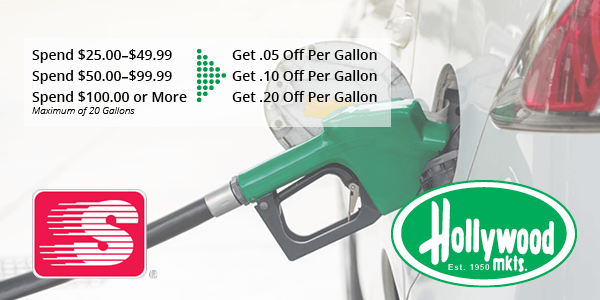 The Finest
Meat
We are the meat people and grinds are our business. Exclusively at Hollywood Markets, we grind fresh beef several times a day.
The Freshest
Produce
Before dawn,  we're working hard unloading daily deliveries and stocking shelves with the freshest produce from around the world.
All Natural
Organics
We offer a wide selection of organic, all natural, and vegan items in Hollywood Markets' produce, dairy, frozen food, and other departments!