Hollywood Fresh, Freshest Produce
Hollywood Markets has the freshest produce
At Hollywood Markets, our managers have over 25 years of experience in produce. You can always depend on them to be very friendly, knowledgeable and helpful in answering any questions you have. Before dawn, while you're still asleep, you can guarantee we're working hard unloading daily deliveries, ordering and stocking shelves with the freshest produce from around the world. We take pride in providing you with the freshest produce available. At Hollywood Markets we're not satisfied unless you're satisfied, guaranteed!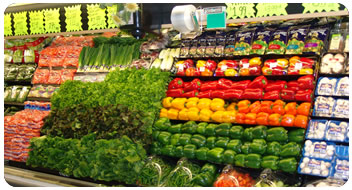 Another way we capture freshness is by over-wrapping many of our vegetables. While many stores use sprayers to keep their vegetables fresh, we go the extra mile by wrapping our vegetables. This not only keeps freshness in but bacteria levels from sprayers out.
---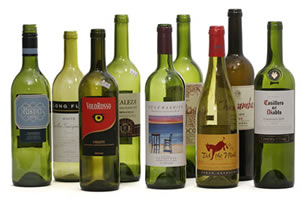 The Hollywood Markets' Wine Cellar
Since 1950, your neighborhood Hollywood Market has been your personal wine cellar. We are proud of our selection and value. Whether it's a glass in the evening, special occasion, or to compliment a meal, we will have something for you.
Wine Discounts
Wines may be discounted by 10% on any case or more.
(Discounts are based on regular selling retail).
---
The Finest Meat Department. Anywhere.
With more than double the meat selection of most area stores, we at Hollywood Markets have earned our reputation as "The Meat People." A commitment to a wide selection of fresh meats and seafood, delivered with old-fashioned customer service, has been the cornerstone of our business since we opened more than 60 years ago.
Our meats are delivered from Michigan farms and prepared in-store, so you get the freshest cuts available. We mix up specialty items like homemade sausage, stuffed chicken breasts, and marinated kabobs with unique, time-tested recipes you won't find anywhere else.
Chairman's Reserve certified premium beef
Premium Standard Farms pork
Sausage
Always fresh, never frozen chicken
Seafood
Veal
Don't know the difference between London Broil and T-bone? Just ask! Our knowledgeable butchers are happy to give you a lesson in choosing the perfect item.
Need a special item? No problem! Just call ahead and we'll custom cut to your specifications.
---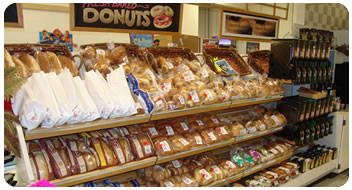 The Bakery at Hollywood Markets
Our bakeries offer not only fresh crusty breads, but also a large variety of fresh baked goods and desserts. At Hollywood Markets, you'll find fresh cookies, gourmet fruit pies, delicious danish, jumbo muffins, fresh breads and rolls, and much more. We have a wide selection of fresh cookies and delectable dessert cakes to satisfy your sweet tooth or compliment your dinner table.
Looking for a beautifully decorated cake of exceptional taste? Our talented cake decorators are ready to help you with your special occasion dessert plans. Whether it's a birthday, anniversary, shower, graduation or office party, you can always count on Hollywood Markets to make your special occasion memorable.
---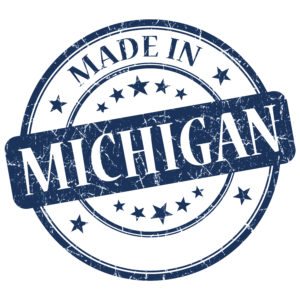 Featured Michigan Brands
Hollywood Markets has always been Michigan owned and operated. That's why proudly support Michigan companies large and small and carry a wide selection of the finest Michigan brands across all seven stores. Buy local at Hollywood Markets to support Michigan families.